Golden Hot Dog Braids
1. For this recipe, we recommend using Sunshine 100% Whole Grains Ultra Fine Wholemeal Bread with Gourmet Beef Frankfurters.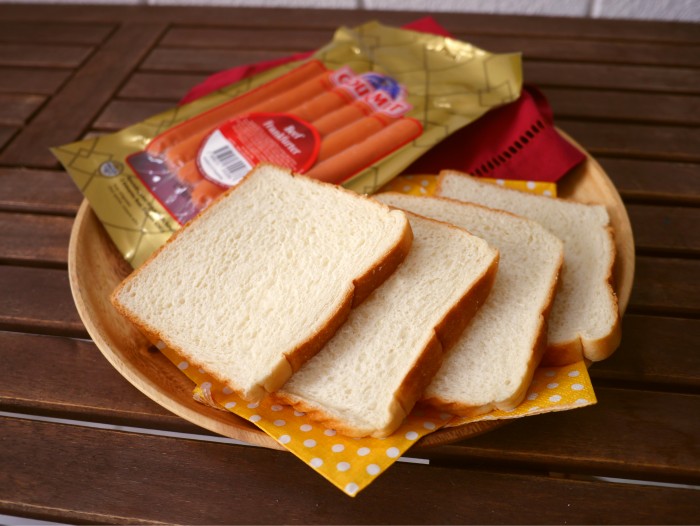 2. Decrust the bread.
3. With a sharp knife, make cuts on the bread slice halfway down the middle. Each cut should be about 2cm apart. Do the same on the other side, making sure the cuts alternate.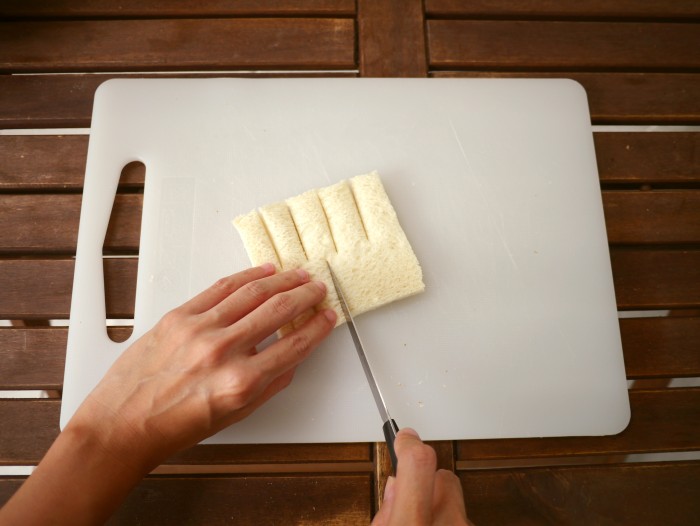 4. Place the Frankfurter in the center and fold the bread flaps over it, alternating between each side.
5. Brush with egg wash and bake for at 200°C until golden brown.
6. Serve with mustard or ketchup.