Lovingly-made French Toast
Give your special someone a sugar rush with this great recipe! It's bound to sweeten their day!
Method:
1. Pit and slice strawberries, set aside till needed.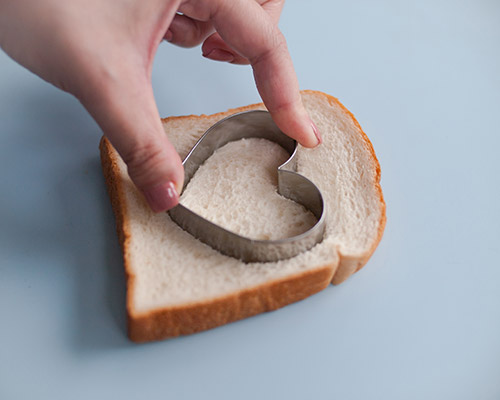 2. Use heart shape cookie cutter to stamp out little heart-shaped bread.
3. Dip the heart-shaped bread into a bowl of beaten eggs and place them on a buttered pan.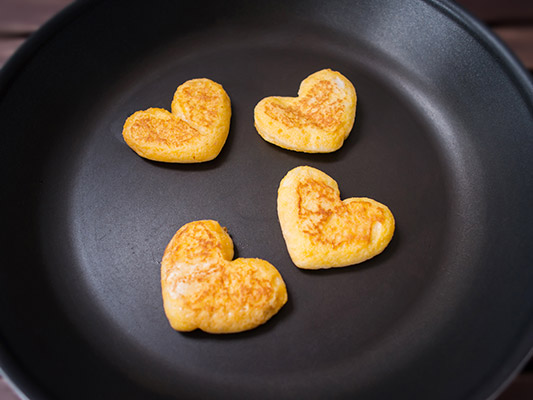 4. Fry the bread till golden brown.
5. Apply chocolate spread on the each of the heart and layer with strawberry slices.
6. Dust on some icing sugar and serve.