Mooncake Sandwich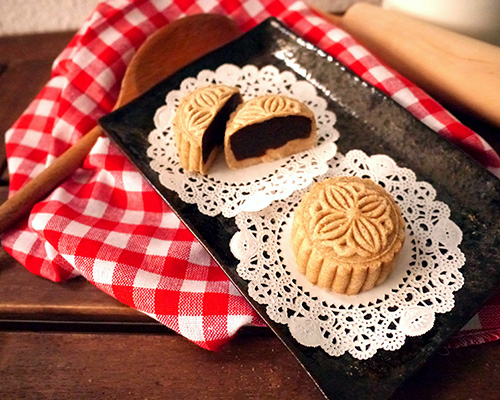 Method:
1. Roll out a slice of bread so that the mooncake sandwich will appear smooth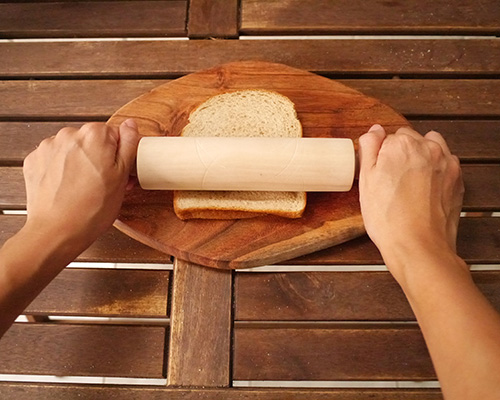 2. Decrust with a round pastry cutter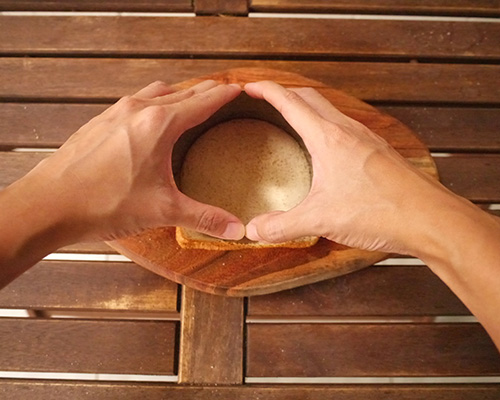 3. Place your favourite mooncake filling in the middle. We're using a classic red bean paste in this recipe.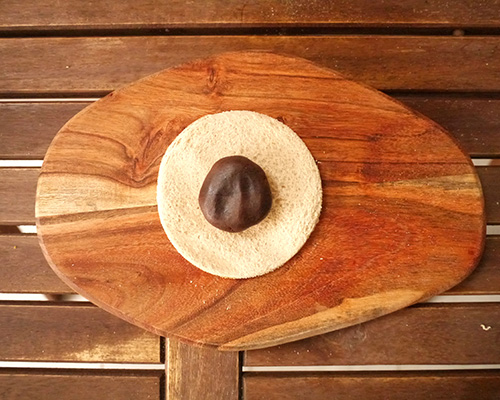 4. Fold the bread over the filling to form a ball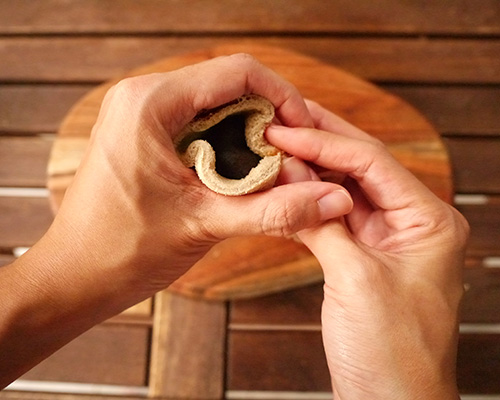 5. Press the ball into a mooncake mold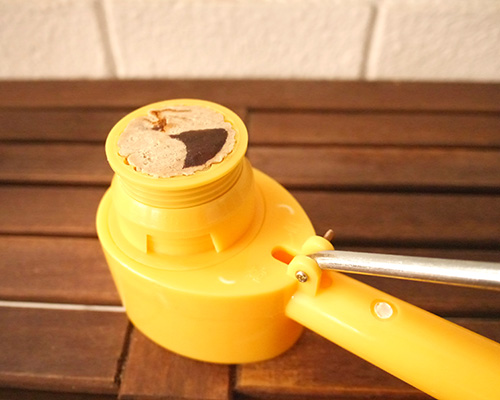 6. Eject the mooncake from the mould and voila! You've made a creative Mooncake Sandwich.