The Fortune Sandwich
Method
1. Flatten the bread with a rolling pin.
2. Use a round cookie cutter, cut each slice into thin circles using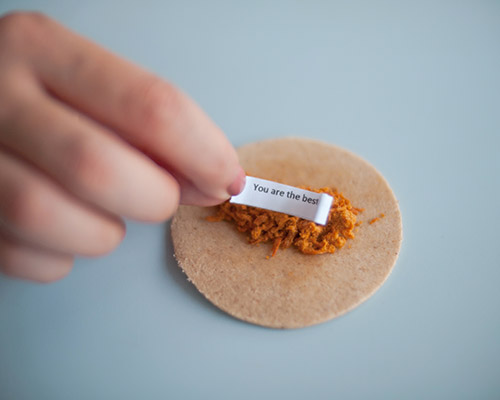 3. Place some chicken floss and piece of fortune in the middle of the circle.
4. Dap a little bit of water along the edges and fold it up, pressing the edges together to help it stick.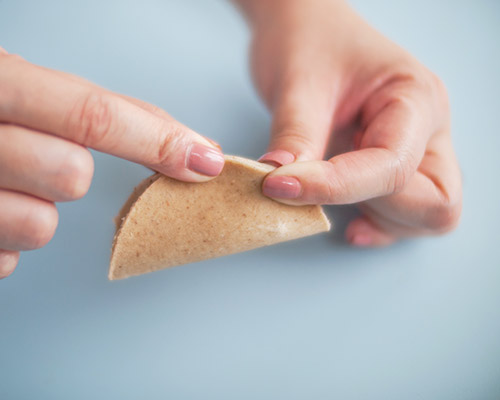 5. Fold the sides in half to make a curved cookie sandwich.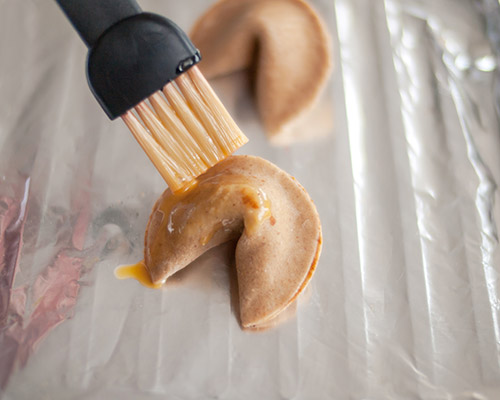 6. Brush with egg wash to glaze.
7. Place in 180 degrees oven for 3 mins or until lightly golden.